The census is important for all REALTORS® because completing the census survey means more resources for businesses and communities across the country. For more information about the census, please visit 2020census.gov(link is external).
Fair Representation
Census results are used to reapportion the elected officials in the House of Representatives, determining how many seats each state gets.
It's In the Constitution
The U.S. Constitution requires a census every 10 years and has been conducted since 1790.
Redistricting
State officials use results of the census to redraw the boundaries of their congressional and state legislative districts.
Funding
Census data determine how $675+ billion is spent each year for supporting vital programs in your locally and within the state.
Real Estate developers use Census data to build new homes and revitalize old neighborhoods
Census data determines where to build rental properties and how to market your business
Federal funding for Housing Assistance and infrastructure
Assistance for people transitioning out of homelessness
Highway planning and construction grants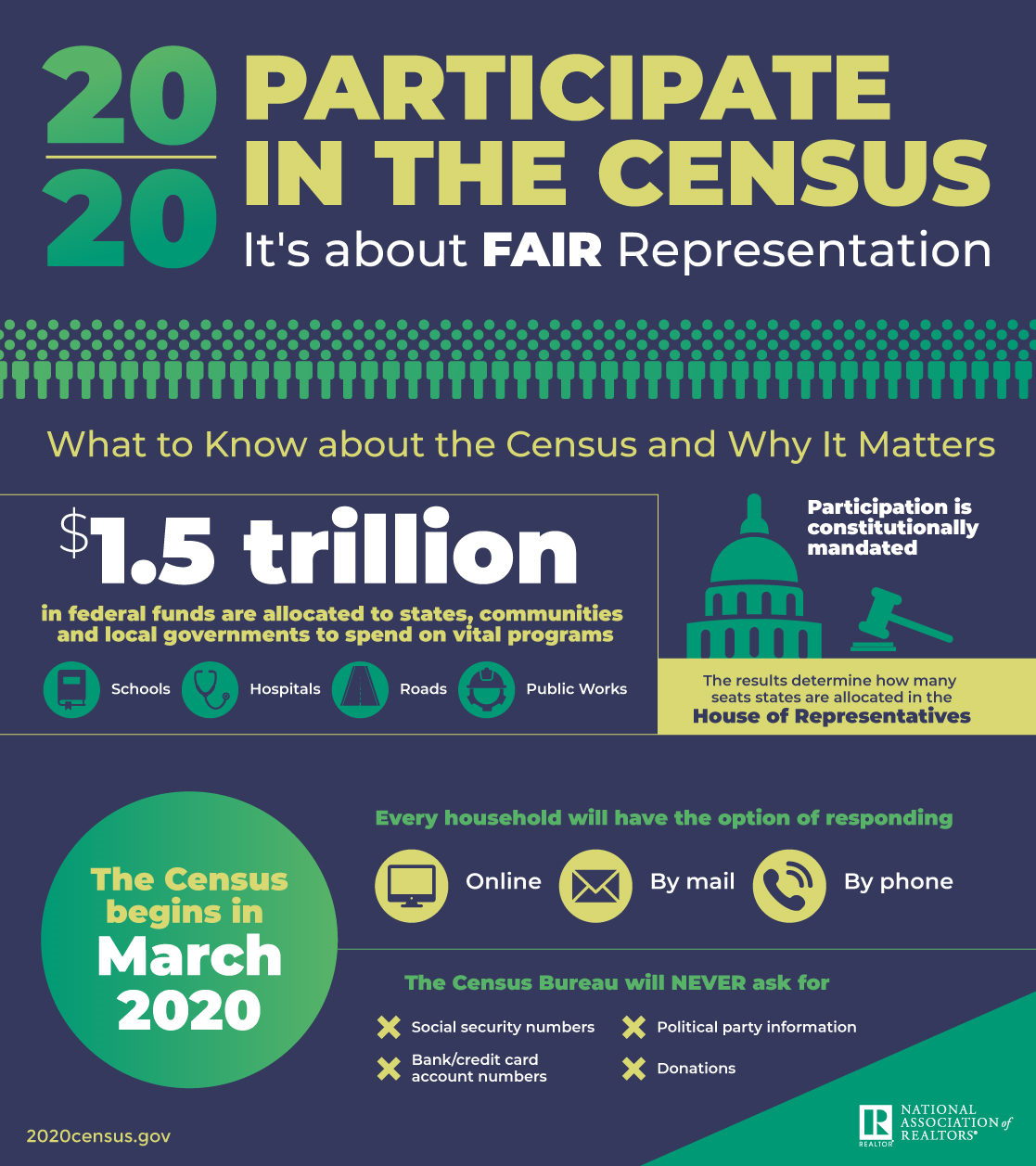 How Does NAR Use Census Data?
Census data are invaluable to the NAR research team. Based upon decennial census data, NAR is able to:
Analyze census data related to the number of homebuyers in a particular area or universe of sales;
Compare census data to NAR's local and national figures;
Forecast and make projections about housing industry growth;
Evaluate trends in generational housing demands and populations at state and local levels;
Analyze migration trends of recent movers to identify potential customers and markets;
Identify trends in household formation; and
Better understand the population of homeowners who have been affected by natural disasters.
Get More Info About the Census
REALTOR® Magazine Articles